Mindometrix, connecting your mind and body to create power and speed.
Your mind and body work together in many ways. They're constantly working with one another every day, performing mundane and elaborate functions. However, they don't always work synergistically. You know the importance of your mind and body working together at high speeds. That's why you need an edge if you're an athlete, want to succeed or be the best you can be. 
Mindometrix
If you want the best results out of your workouts and performance, Mindometrix is for you. You're in the right place if you want to learn to play to the best of your capabilities. You don't need any equipment. You need to get your mind and body working together to better yourself.
Mindometrix is a different style of training. It starts from the inside out to help the physical and central nervous systems work together for top-notch results. You'll experience improved body alignment and activation. Your muscles will fire like never before. 
You'll learn small movement patterns that transition into larger movement patterns that equate to explosiveness. You'll learn how to absorb and transmit force, drastically improving performance for every sport. 
Key Benefits of Mindometrix
Build Connective Tissue Strength
Improve Balance and Coordination
Enhance Your Nervous System
Increase Power and Structural Alignment
Prevent and Rehab Injuries
 Improve Motor Skills
Enhance Your Nervous System
Mindometrix on TriadXP
TriadXP frees you from hard-to-use text and video training formats to give you exercise freedom. With the TriadXP app, you can quickly and easily alter your workout targets and create a training experience suited just for you. TriadXP puts all your workouts in one place so you can enjoy them anywhere, anytime. Plus, with TriadXP, you'll see and hear your workout cues, get exercise instructions, and track any part of your workout from your mobile devices.
Join the Program
If you want to take your training and performance to the next level, it's time to get Mindometrix. This innovative program provides a total body transformation from the inside out. You'll find strength inside of you that you never thought was possible, and you'll gain speed, power, and coordination like never before.  
Order today and discover the power of your mind and body!
Customer Reviews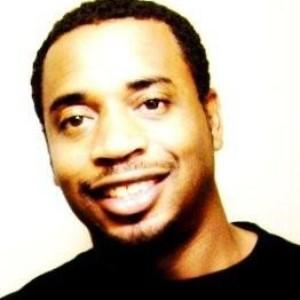 PB
09/09/2022
Prince B.

Thailand
Train the Body & Train the Mind With Mindometrix
I have previous experience with this kind of training, and the best way to describe it is as Chinese Yoga that works more to develop the mind-muscle connection than some more popular types of exercises advertised as "Chinese Yoga." With enough practice, this exercise program can improve body awareness, reaction time/speed, and even improve athleticism. In the late 70s and early 80s, some of this material was being taught to China's Olympic athletes. As for the actual sessions in this program, there are videos of James, the coach, showing you exactly what to do for each exercise. The sessions can be shortened anywhere from 15 minutes to just under 2 hours. I did the entire time for the sessions, and I was able to pause for breaks — like running to the bathroom! The best part of this program was that after a 90 minute session I did not feel any muscle soreness after or the next day. I did feel some mental fatigue as if I had given my central nervous system a real workout. I am not sure if all of this was from the training, or because of lingering effects from "the big flu." As stated, I have experience doing this kind of training, so I believe it could have been a bit of both. Even though I have been a bit under the weather while I tried things out, I actually started to feel better from doing this training. I recommend it to athletes looking to try something different to give them an edge. I highly recommend it to anyone interested in martial arts who is interested in developing "the internal" side of things. Block out some time for the training and go at your own pace. With practice, you will see some improvements.
09/08/2022
Manuela

Italy
Suggested
I am a graduate in motor science and nutrition, a crossfit and weightlifting athlete. It is a valid and useful tool for a pre-workout physical motor activation and above all it is excellent for improving joint mobility on those muscle areas prone to functional overloads.
09/08/2022
Luca S.

Italy
Highly suggested!
I'm a personal trainer, CrossFit and Olympic weightlifting athlete. This is a very well-structured app that guides you step by step in the execution of the exercises, that are very helpful for neural activation, coordination and perception of the body while standing and moving around. It's very useful overall, but I've found it highly beneficial in activities where neural efficiency is essential, like Olympic weightlifting. Highly suggested!
09/07/2022
Alessio A.

Italy
Absolutely brilliant!
This is the training program I have been seeking for years, the missing link of my training "career". There is nothing similar out there, definitely (I tried hundreds of methods so far without even hearing about these things)! You can perceive the benefits almost right away, because here you really learn how to use your whole body in a proper, connected way. It's about mind-body connection, proprioception, myofascial and deep core activation; it strengthens your tendons, ligaments, joints, preventing injuries, boosting your performance, and providing a huge transfer in every other activity you do. Yes, sports, but not only…improved proprioception and connection is helpful in all everyday activities as well, from walking to carry weights around, etc. Other "side effects" are mental clarity, focus and dedication. This is what I experienced so far. The program is well structured in a clear, user-friendly package; you can schedule your training whenever you want, and the most important thing is that it is not taxing on your muscles because of the focus on mind-body connection, in an "activated relaxation", a flow state where you are "relaxed" but still fully present and aware of your body and your surroundings (actually a far cry from "emptiness", as it happens in many other programs). So, it can be effectively done along with your other sports and activities without preventing the proper recovery. Highly suggested to everyone, from sedentary people to high level athletes.
09/06/2022
Neil B.

United Kingdom
Excellent product
This Mindometrix programme is the perfect gateway into developing the connections between mind and body. Using mind intent to build neuromuscular pathways for sport, martial arts or health is something that is often talked about. What you get with this programme from James Carss is a clear road map of how to do it. The exercises are clearly explained and build in a steady, cumulative fashion. Don't be deceived however by their apparent simplicity. These exercises will work the body and mind on a deep level. The platform itself is easy to navigate. The video segments are well filmed and provide clear, easy to follow instructions backed up by written textual descriptions. Overall, highly recommended for anyone seeking to enhance health or physical ability.