The Simple Six is an innovative new workout program designed to provide maximum results with the least amount of effort. Free of all the usual filler and hype, The Simple Six is a real program, for real people, offering real results.
The TriadXP version is a perfect complement to your Simple Six program. Providing audio-visual guidance, it lets you know what to do, when, how many, and with how much weight. TriadXP tracks and logs all your workouts, so no more paper and pen or other apps. Plus you can customize your workout any way you want. So you can change exercises, reps, time, distances or resistance to fit your personal needs or circumstances.
The unique programming method found only in The Simple Six is based on the idea that repeating a small amount of work consistently can lead to great changes in the way you look, the way you feel, and the way you think about fitness and exercise. 
If you're looking for a simple, straightforward way to build a strong, balanced, and capable physique, then The Simple Six is for you and performing it with the TriadXP app will help you reach your fitness goals.
The Simple Six truly is the easy way to get in shape and stay in shape for the rest of your life!
Now available: The ULTIMATE Simple Six with over 20 exercise substitutions covering all the basic push, hinge, pull, press, and squat movements. Click here to learn more! 
Customer Reviews
01/12/2021
Rob W.

United Kingdom
Simple Six and app
Love the workouts...pretty simple to look at but as they are scalable they'll never be easy. Great workout for those who don't want to, or haven't got time for marathon workouts. Haven't been running since my knee op 18 months ago...never thought walking would be any good...but I'm loving it and so is the dog! The only issues I have with the app is; having to re-enter data for weight/reps etc every workout, and I also wish that the walk part of the workout could be a separate timed feature. Lost count the number of times I've paused the app and lost the ability to record my walk. I usually walk in the day before my workout so it never gets recorded. Apart from that, the workout/app combination is great and I am now exercising regularly.
Rob, keep an eye out for our next release of the TriadXP app coming soon. We adding some great functionality to cut down on re-entering information. Try downloading this free workout program so you can capture your walks anytime https://triadxp.com/Walk-Jog-Run
01/03/2021
Jonathan P.

United States
Simple yet effective
It's been positive using the App. It's very easy to use and while it doesn't have a lot of bells and whistles, it get the job done. I do wish it would be able to "remember" the weight amount that I set for each rep - and then only ask if I had changed it instead of always having to enter the weight. Overall - a positive experience.
Johnathan, thanks for the review, stay tuned, you will love the updates we are making on the next release to the app.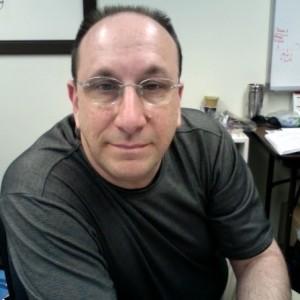 KS
10/03/2020
Karl S.

United States
Pause Often = Lost Exercise Info
I am happy, generally, with this app. I often pause before my daily walk, after I do my other exercises, to walk later with my dog. About 1/2 the time that I pause the app "loses" my place in the exercise sequence and doesn't give me the option to record my walk. The app doesn't adjust the volume, so I can't raise or lower the voice instructions during my workout. If you record the wrong weight or rep count you can't revise or correct the info entry. Other than the inability to revise my workout session, to include my walk or entries,I like this app and look forward to using it 5x weekly.
Hello Karl Thank you for your review and the feedback. They give our community valuable input about the workouts and work out experience. They also help us prioritize the features on our roadmap to ensure we help everyone workout better. We appreciate you taking the time to share your insights. Bill Chief Marketing Officer TriadXP
02/05/2020
Bill G.

United States
Simple and Steady
Great routine. Challenging bu easy to follow